News
Welcoming new EuroCHRIE Area Consultants
---
Strengthening our team, we welcome Maria Velez and Pasi Tuominen to our 2019-2020 Board
Maria Velez (France)
Maria is an internationally experienced project/program manager, with strong competencies in the culinary and food and beverage businesses from the operational, managerial and educational perspectives.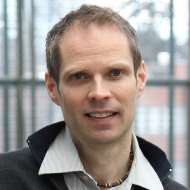 Pasi Tuominen (Finland)
Pasi Tuominen is a multi-awarded Hospitality Management professional with 15 years of frontline experience developing and launching highly regarded hotels, restaurants, and inspired service offerings around Europe. His research involves Social Networking Services and Brand Reputation Management.