EuroCHRIE Premium Members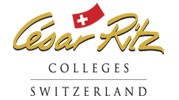 César Ritz Colleges Switzerland
César Ritz Colleges Switzerland
César Ritz Colleges Switzerland is comprised of three campuses: the historic centre of Lucerne, lakeside at Le Bouveret, and up in the mountains at Brig. Bachelor students can choose between Le Bouveret and Lucerne for their first two years, before moving up to Brig for their final year. All Master students are based full time at our Brig campus. At César Ritz Colleges, we provide our students with a truly Swiss journey through hospitality education. Our programmes give students the best of both worlds: a 'Ritz-inspired' Swiss hospitality education in campuses drenched in history and tradition combined with an American/British approach to business management and entrepreneurship.
Their studies lead them to a fully elaborated, realistic business plan that is ready to be implemented after graduation. Close industry partnerships with global industry leaders, including the Ritz Paris hotel, in combination with strong university partners in the USA (Washington State University) and the UK (University of Derby), enable graduates to confidently implement their strategies.
As a member school of Swiss Education Group, all of our students are part of one of the world's largest hospitality alumni networks and have exclusive access to the International Recruitment Forum (held in Montreux) twice a year. As an extra bonus, Le Bouveret and Lucerne students share their campus with Culinary Arts Academy students, another of Swiss Education Group's member schools. This offers all Bachelor students the chance to organise events and develop their hospitality skills alongside future chef entrepreneurs.
Learn more
Technological University Dublin
Technological University Dublin
Technological University Dublin (TU Dublin) is Ireland's first Technological University, offering a unique range of programmes and disciplines, with pathways to graduation from foundation and apprenticeship to undergraduate and doctoral levels.  TU Dublin is the university where the arts, business, sciences, engineering and technology converge and its 28,500 students and researchers come from all over Ireland and from all parts of the globe.
The new University has well-developed campuses in Dublin City and in the two largest areas of population growth in the Greater Dublin Region – Blanchardstown and Tallaght. Now, a new city campus is being  developed on a spectacular 73-acre site at Grangegorman in central Dublin.  This is the largest higher education development project in Europe.  The campus will provide an exceptional learning environment that supports research, innovation, and the advancement of knowledge and will welcome more than 10,000 students in September 2020.  A further 5000 students will relocate to the campus by 2022.
Learn more
Bilkent University Turkey
Learn more
Bilkent University - Turkey
Bilkent University was founded on October 20, 1984 by İhsan Doğramacı, through the joint resolution of İhsan Doğramacı Education Foundation, İhsan Doğramacı Science and Research Foundation and İhsan Doğramacı Health Foundation. The establishment of this private university was later approved by an act of Parliament. The aim was to create a center of excellence in higher education and research. The name "Bilkent"' exemplifies the founder's aim, since it is an acronym of "bilim kenti" in Turkish for "city of science and knowledge."
It had long been an objective of the founder to establish a private university distinguished by its high quality education and research. The founder, himself an academician by profession, had earlier contributed to the establishment of numerous public institutions of higher learning and served as rector of Ankara University, chairman of the Board of Trustees of the Middle East Technical University and founder and first rector of Hacettepe University.
Preparations for Bilkent University had begun as early as 1967, with the purchase of a large tract of land to the west of Ankara. In the late 1970s and early 1980s the above mentioned foundations undertook construction, on the future site of Bilkent, of the buildings which now house administrative offices, the Faculty of Engineering, and the library. Construction of residences for academic staff, cafeterias, student dormitories, the Student Union building and various academic buildings followed in rapid succession.
Currently there are about 13,000 students in 9 faculties and 2 four-year professional schools. Among them are foreign students from different countries. With funds from the endowments provided by the founder, the university each year awards scholarships to 47% of the student body.
From the outset, the design of the university structure provided for student union representatives to be voting members of the administrative committees of various schools, as well as of the University Senate. Beginning in the second year of instruction, the practice of student evaluation of courses and instructors, at the time not a common practice in Turkey, was instituted.
To promote the enrichment of teaching and research programs, Bilkent University entered into collaborative projects and exchange programs with many universities abroad. Bilkent has student exchange agreements with universities from countries such as Australia, Japan, Italy, Sweden, Switzerland, the United Kingdom, Canada and the United States of America.
The Career Center, another service established at the incentive of Bilkent's founder early in the University's development, helps final-year students to acquire the skills necessary to apply successfully for a job. The Center arranges interviews between representatives of major corporations and students seeking employment.
The faculty is comprised of an academic staff from around 40 different countries. Most of them were working in prominent universities in North America and Europe when they received offers from Bilkent University. According to ISI Citation Indexes, Bilkent ranks high in Turkey and internationally in number of published papers per faculty member.
Bilkent University ranks 28th in Times Higher Education's 100 Under 50 list of the world's best young universities.
April 16 @ 3:00 pm

-

4:30 pm
Do you have a Question?
We're here to help you with any questions you may have
Introducing the EuroCHRIE team
Chrystel Masdupuy
President / Acting Past President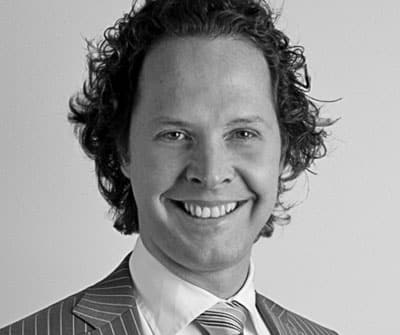 Xander Lub
Florian Aubke
Steven Rhoden
Rai Shacklock
Sign up for regular updates
(We do not share your data with anybody, and only use it for its intended purpose)