News
Watch
7th EuroCHRIE University Challenge Ends in an Amazing Conclusion!
---
The 7th Annual EuroCHRIE University Challenge, delivered by Russell Partnership Technology in partnership with EuroCHRIE, came to an exciting finish on April 2nd. 
The 16 schools competing were Strathmore University (Kenya), Stenden Hotel Management School (South Africa), Hotel Management School NHL Stenden (The Netherlands), The Budapest Business School (Hungary), Modul University (Austria), The University College of Northern Denmark, Cph Business Academy (Denmark), Swiss Hotel Management School (Switzerland), Institut Paul Bocuse (France), Vocational College of Hospitality and Tourism Maribor (Slovenia), Boma International Hospitality College (Kenya), ESSEC Paris (France), Özyeğin University School of Applied Sciences (Turkey), University of West London (United Kingdom), Final University (North Cyprus), and Hotel Management School Maastricht (The Netherlands).
The teams, comprised of three or four senior students and one instructor, competed in a Simulation Challenge in two competitive sets of hotels (with one hotel operated by each school).  Each week they formulated strategic actions to drive their hotels' position in the competitive set, with a focus on Market Performance, Financial Management, Guest Satisfaction, and Associate Engagement.  The winning team in each competitive set was the hotel with the best overall balanced scorecard at the end of the four-week competition.  The top hotels from each competitive set were then compared against each other and a final overall winner was declared based on their rankings.
---
---
While competing, the students also completed their Certificate in Hospitality Business Acumen. This was delivered utilizing online learning modules and weekly web conferences.
This was a very dynamic competition with teams devising different strategies to drive their hotels forward in the competitive set.  At the conclusion of the competition, it was the team from Hotel Management School NHL Stenden who were the winners, with second place going to Boma International Hospitality College.
This was the largest EuroCHRIE Challenge to date, with 16 schools and 62 students participating.  Those 62 students represented schools from 12 different countries and they represented 23 countries of birth!  While most students had to work entirely virtually with their teammates and instructor leads, they did a fantastic job.  The determination and focus each of them displayed in meeting deadlines and actively participating during the weekly web conferences was outstanding.
Sincere congratulations to all involved!  Russell Partnership Technology will be delighted to honour the top two teams at the EuroCHRIE Conference in Aalborg in September.
Heidi Anaya
Head of Education – Russell Partnership Technology
heidi.anaya@russellpartnership.com
---
Winning team
Hotel Management School NHL Stenden
The Netherlands
---
Runners up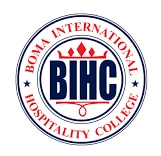 Boma International Hospitality College
Kenya
---
What the teams had to say about EuroCHRIE University Challenge
Özyeğin University – Turkey
It is a known fact that the issue of revenue management has taken on the guiding role of the hotel sector and many sectors for the period we live in. At this point, our first learning process for the concept of revenue management for hotels started at our school and our participation in the revenue management simulation both refreshed and expanded our knowledge. The modules we defined on a weekly basis made it easier for us to progress in the simulation. During this simulation process, we learned in what situations and how to create action plans. The feedback we received at the end of our decisions contributed to our analytical thinking. Besides all the information we learned, it was very enjoyable to participate in the interactive zoom meetings every week. It was a very important process for us to develop our network. It was a valuable experience to come together with our future colleagues from different countries on such a platform, to get to know each other and to become aware of each other's knowledge. Thank you very much for this opportunity.
Barış Şekercan
Birsu Küçükkaya
Doğukan Doğan
Yiğit Özbağrıaçık
Instructor Lead: H. Kader Şanlıöz-Özgen
---
Stenden South Africa
On behalf of Stenden South Africa, we would like to thank EuroCHRIE for allowing us to once again submit a team to participate in the annual challenge. We would also like to especially thank Heidi for all the interesting and thought-provoking lectures throughout the competition, as well as the helpful tips and tricks over the past weeks. The competition was really thrilling and fun, all our team members learnt valuable information within the industry from both the online lessons and the actual simulation. There was a lot of clearing up in terms of information regarding the industry, from key metrics that we now hold a better grasp in understanding to learning about the different communication styles and how they can help us better our understanding of communication on both an individual level and a cooperative level.
Nicola Chantelle Cowden
Joel Lester Huckle
Samuel Joseph Martin Lombaard
Pieter Schalk Greeff
Instructor Lead: Clare du Plessis
---
Institut Paul Bocuse – France
The 4 of us really enjoyed our month of Eurochrie competition. We were 100% into it and despite a disappointing fifth place we came out of this event as winners thanks to the knowledge we acquired. Heidi's weekly briefings were also very interesting and we would have liked to exchange more with the other teams! We sincerely hope that the Institut Paul Bocuse will participate again next year and that our advice will be usefulf for future participants of our school.
Antonin Gambini
Brieuc Hulot
Serena Chevallay
Etienne Rivron
Instructor Lead: Guilhem Lobre
---

Modul University – Austria
We are very proud and happy to be the part of the EuroCHRIE University Challenge 2021. We gained lots of amazing experience and learnt new insights about the hotel operation. We as a team of 4 people had the honor to represent MODUL University Vienna this year. We managed to make our decisions mostly in the weekend due to the different time zone between Austria and Hong Kong. The simulation competition gave us the chance to understand more about the operation part of the hotel. For example, how to run the hotel, how to balance the operation, understand about the financials, how to set the hotel room price, strategies for the hotel. Although the final outcome was different than we had hoped, it was a great experience with our team and the other competitors. We are really grateful for this opportunity and we would encourage everyone who is given this chance to take it!
Man Ching Chan
Din Nuhic
Khac Quoc Hung Le
Instructor Lead: Richard Hrankai
---

Vocational College of Hospitality and Tourism Maribor
The EuroCHRIE University Challenge 2021 gave us a truly unique look into the world of the hospitality industry and hotel management as a whole. We have learned a lot of things that we will be able to implement in our future careers. At the start of our third semester, we were starting to lose hope in our career path since the hospitality industry pretty much collapsed around us. But participating in this exceptional competition reminded us that we need to adapt and work harder towards our goals. We believe that all students striving for a bright hospitality career should attend this competition. It was a thriller ride up to the last minute!
Rok Kermel
Jaka Krempl
Sebastjan Zögling
Eva Gojkovič
Instructor Lead: Mitja Petelin
---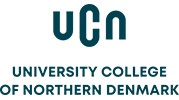 UCN
What an incredible challenge was this!
The competition was really tight at all times and we got to work with great universities from all over the world. The EuroCHRIE University challenge was more than just a challenge, we have made connections within the Hospitality industry from all over the world!  We cannot put in words how exciting it has been to be a part of this!
During this experience, we have gained a lot of knowledge about Revenue Management, the importance of the decision-making process and the impact it has on the results.
We got the future!
Kristýna Vakermanová
Kristoffer Loft
Maiken Spanggaard Sørensen
Kenji Moonen 
Instructor Lead: Lone Møller Wejrum
---

Budapest Business School
First of all, we would like to thank the EuroCHRIE Challenge 2021 organizers for this opportunity. We've learned a lot on the orientations and the teaching material provided us valuable knowledge.
We had a chance to find out that the simulation's hotel market is much more different than the Hungarian one. In our opinion it was a bit more challenging as we first thought after the first Zoom meeting. Great experience! Our team was not able to meet personally during the competition but we could adapt to the lock down situation and work online. Although we expected a better result, we still enjoyed the game. Congratulations to the competing schools!
Kolozsvári Krisztina
Molnár Csenge Anna
Viglási Roland
Harangozó Flóra
Instructor Lead: Karakasné Dr. Morvay Klára PhD
---

Hotel Management School Maastricht
After six weeks of hard work full of enthusiasm and energy, we, as students at the Hotel Management School Maastricht, had the amazing opportunity to compete against universities around the world. The ability to see the results of the different approaches of each participating team was a source of inspiration for us. Thereby, we learned to oversee the strategic aspects of a hotel during the simulation game. We have mainly focused on the financial side of the hotel; and therefore, we can proudly say that we had the best financial figures in the competitor set! We will take everything we learned with us for the rest of our careers. We would like to thank Heidi and the entire organization for providing us such a remarkable experience.
Cindy Burg
Kiki Laheij
Emma Goselink
Fleur Husken
Instructor Lead: Luc Houben
---
---